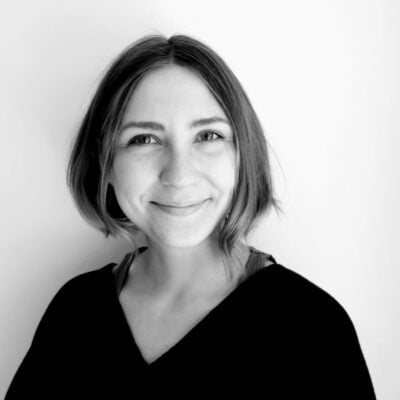 Contact
alx@kragh-berglund.se
+46 73 023 32 55
CV
2019 - 22 MSc. in Landscape Architecture and Urban Design, University of Copenhagen
2013 - 17 BSc. in Urban Planning and Environmental Planning, Binghamton University
2017-2019 New York State Department

Kathleen has been working as a landscape architect with Kragh&Berglund since 2021. She recently completed her master's degree in Landscape Architecture and Urban Design at the University of Copenhagen. She also has 2 years of experience working with transportation planning. At
Kragh&Berglund, she is particularly involved in the early stages of urban planning and design proj-ects - from competitions and concept development to masterplans and rennovations. Kathleen is also responsible for the marketing and public relations for the firm.

In her work as a landscape architect and junior designer, Kathleen is determined to create sustain-able solutions that focus on the coexistence of public life and nature. She works to create under-standable, relatable concepts and stories. Kathleen also has experience with vegetation selection and wishes to prioritize preservation of nature without sacrificing convenience, aesthetics or fun.