Founders with a vision
Jonas Berglund & Hans Kragh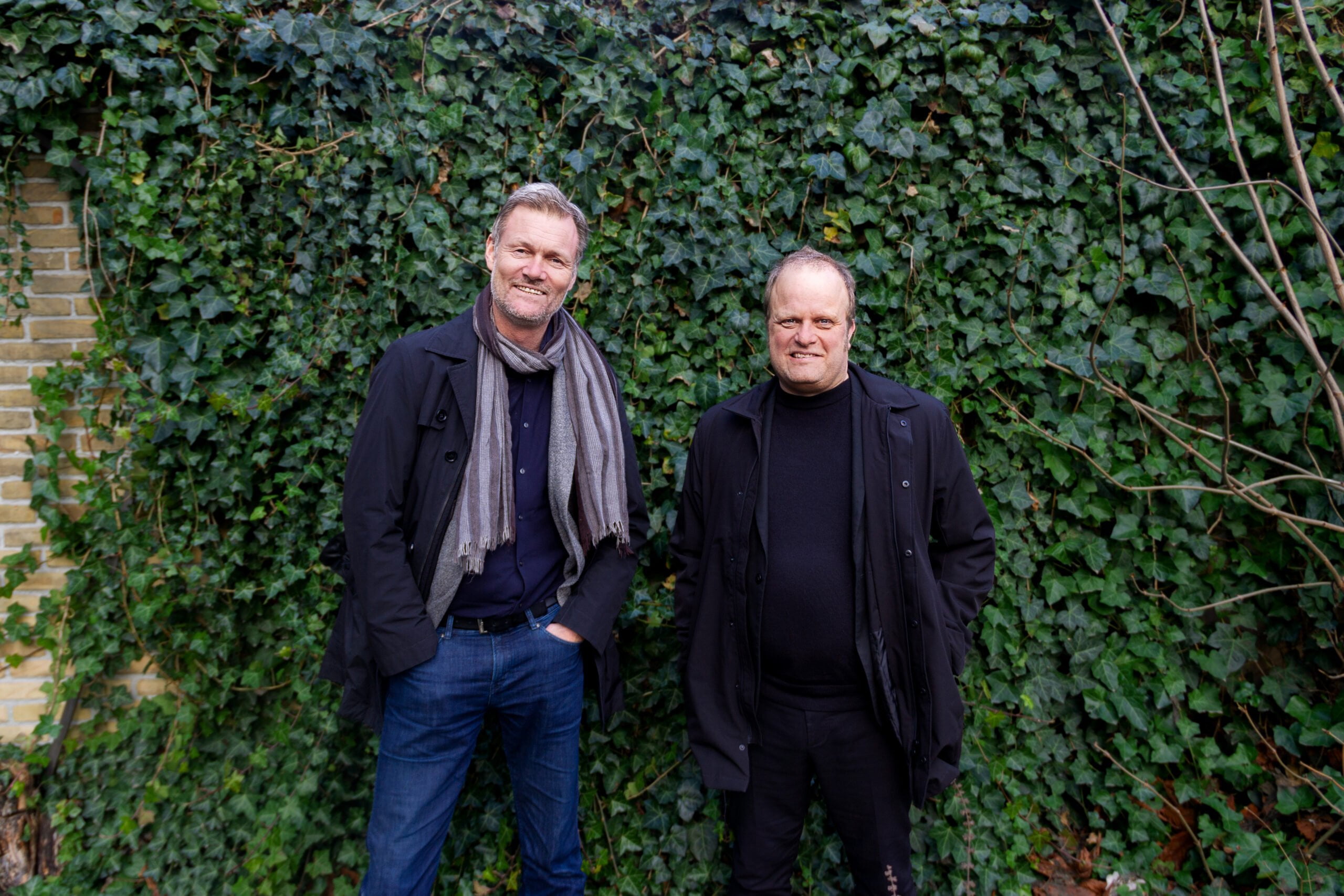 For twenty years, they have been working together at the firm that bears their names, Kragh Berglund. Hans Kragh and Jonas Berglund's successful partnership stems all the way back to when they were students.
Today they have offices in Copenhagen, Stockholm, Oslo, and Beijing and have created a multitude of beautiful, user-friendly, and high-profiled projects such as Skovbrynet, Rågsved Motorikbana, and Caroli Center.
"We soon discovered that we had the same visions and drive about architecture," remembers Jonas Berglund.
"We worked well together and did some exciting projects, very artsy. As students, we won a 100.000 DKK prize in a competition and that spurred us on, so we started our first office in 1996 – too much attitude and too little experience," says Hans Kragh, laughing.
Today, with a highly skilled team, they work with projects in all scales, from neighborhoods in Shanghai, Beijing, Chancha and Tanjing, to specific design assignments like a beach which is accessible for people with limited mobility in Charlottenlund. That is something that is typical for their work, a strong focus on people and their needs.
"Jonas and I never disagree on the artistic goals. Our motivation has always been to create beautiful and interesting projects based on the location," says Hans.
"Our focus is always on the users – how will this place work in five or even twenty years? Will it be able to handle changes over time? How will it work on a rainy evening in November?" Jonas asks, "Our role is not just to be problem solvers, but to see the challenges, solve them, and identify potentials in a creative and artistic way that works over time."
A factor for success is the boldness of the studio. Add creativity, artistry and engaged employees and you have Kragh Berglund. And of course, it should also be mentioned that fun contributes to the equation.
Coexistence is key
At a time where climate change and sustainability are high on the agenda, it is challenging, but also rewarding, to work with urban design and landscape architecture. For Kragh Berglund, coexistence between humans and nature is the main goal for their projects, in cities and landscapes.
"I think we can all aspire to make positive footprints. It affects how we transform plans, changes our mindset, and changes already existing places," Hans describes.
For Hans, nature has always been a great inspiration and he often seeks solutions in nature. During his childhood, he spent a lot of time in nature, wandering around in the creeks, forests, and fields until he was about 16.
"I think we can all aspire to make positive footprints. It affects how we transform plans, changes our mindset, and changes already existing places."

Hans Kragh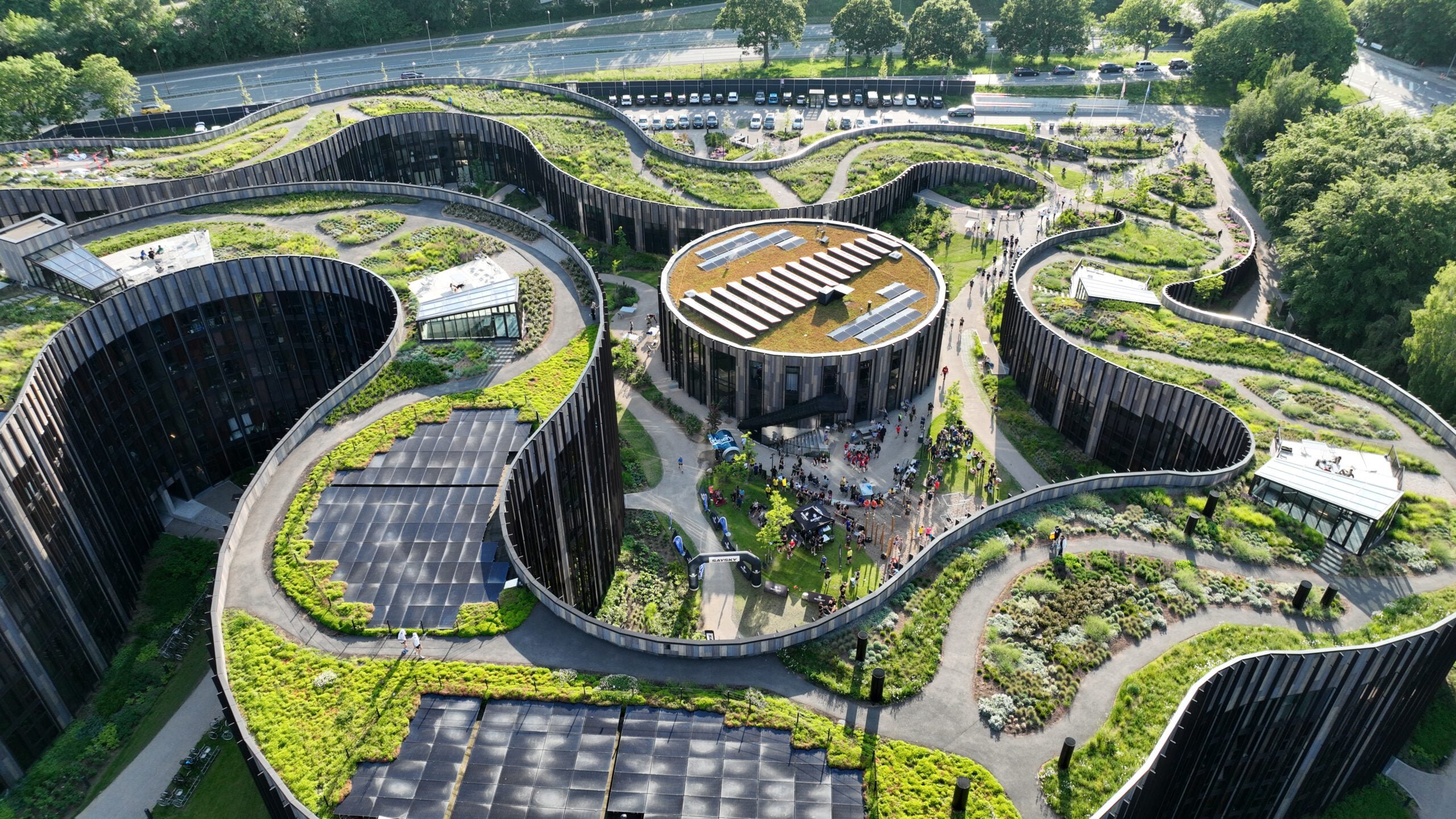 "This is often where I find the solutions. Inspiration for the first park I did was found in Nymindegab and its soft landscapes along the fjord," says Hans. "Nature will always inspire new solutions. There are rules and logic to landscapes: nature always rules. It's possible to know where a specific plant can be found or how the water finds its way. It looks chaotic, but it has rules and I seek the same meaning with the projects – they should have rules that are followed to create meaning."
"The reason I became a landscape architect stems from art and humanism. I love art and I think life is fascinating in all of its forms. I have always been creating since I was able to hold a crayon," remarks Jonas Berglund.
"Art is not just colors and shapes, it's also bringing life, society, history, and nature and all its processes into play then combining it with practical functions. That is what generates architecture. It's not my intention to sound profound, it is just to show its richness and complexity. My interest in architecture, especially landscape architecture, is where architecture combined with nature and the different landscape conditions is a part of the built art."
Denmark + Sweden = a perfect match
The two owners have their roots in two different countries – how does that effect the work and the projects?
"For us, it is an advantage to be able to pick the best elements from our studios and mix them. Sweden pushes Denmark and the other way around," Jonas explains. "We see the different synergies, and, in the end, the mixture creates the best result for the client."
"Well, it has always been a mix, since Jonas is Swedish and I am Danish," continues Hans, "I would say that we are based in Scandinavian design tradition, but with inspiration from all over."
Jonas and Hans have been working together for more than twenty years and have seen lots of plans turn into beautiful spaces. But what projects are still waiting to be tackled? Hans would like to design a large, welcoming park, with all the elements inside – lakes, recreational areas, running tracks, places for picnics, and perfect conditions for children playing.
"I think there are several places in big cities that need some revitalization. They are too important to not boast qualities which give the visitors and inhabitants a better experience or daily life," says Jonas. "For instance, Vasagatan, in Stockholm has been transformed into a back street which, based on its location, I think is a bit strange. Plus, it is often the first place you see as a visitor arriving in Stockholm by train. There are many urban spaces that are in this situation."
They are excited to see what the future will bring to Kragh Berglund.