"The result is an original proposal for a modern waterfront that creates optimal conditions for users with mobility disabilities to access the Stranden."
Location
Charlottelund, Denmark
Project leader
Christian Restorff-Liliegreen
Client
Danish Handicapped Association, The AP Møller Foundation
Collaboration
Oluf Jørgensen A/S
Construction cost
10,000,000 DKK
Image Credits
DronePixels, Sandra Gonon, Skærlund Fotograf
Stranden (The Beach) gives members of the Danish Association of Disabled People an opportunity to use the club's facilities. Following the extensive damage caused by a storm in 2018, the association and the A.P. Møller Foundation decided to raise the flood control system to 2,20 m.
The original plan was to build a high wall that would raise the system, but Kragh&Berglund proposed pushing the flood control system further back into the landscape in a way that would create a sloping environment based on disabled people's needs and vantage points. The result is a coastal design that gives the users plenty of mobility and an opportunity to enjoy the view over Øresund both standing and seated. Drawing back the landscape helps shield the area and divide it into zones, where the users can bathe and change without being disturbed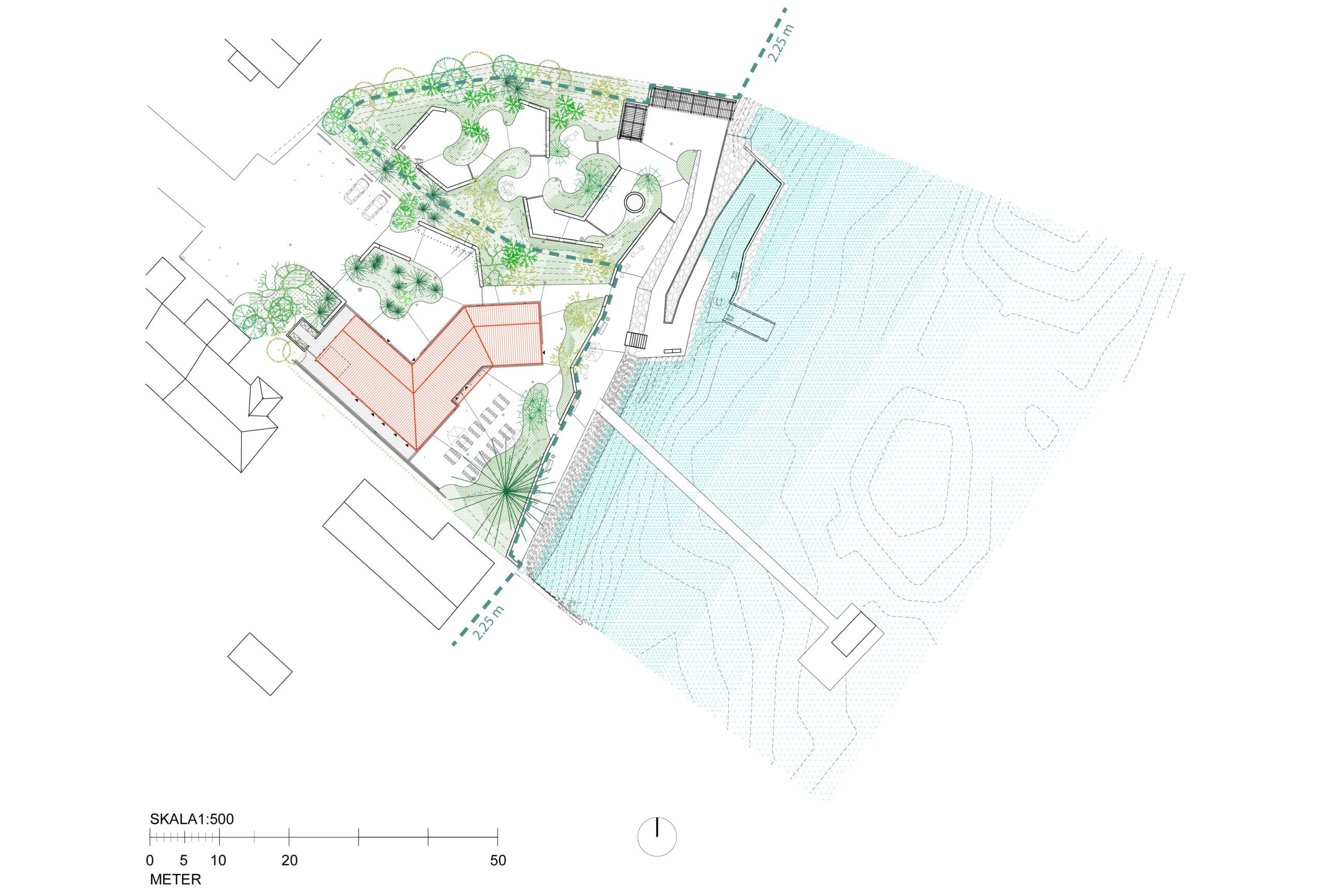 Stranden was also given new facilities for swimming and relaxing that can be used by everyone regardless of level of mobility, and the parking space has been optimized to serve the users needs. The same is true of the concrete trails that have been wound through the coast-inspired planting. This area has a number of spaces with seating as well as a more secluded area for playing, and such accessible recesses provide shelter and privacy. The ramp leading into the water makes the ocean easy to access for both wheelchair users and pedestrians.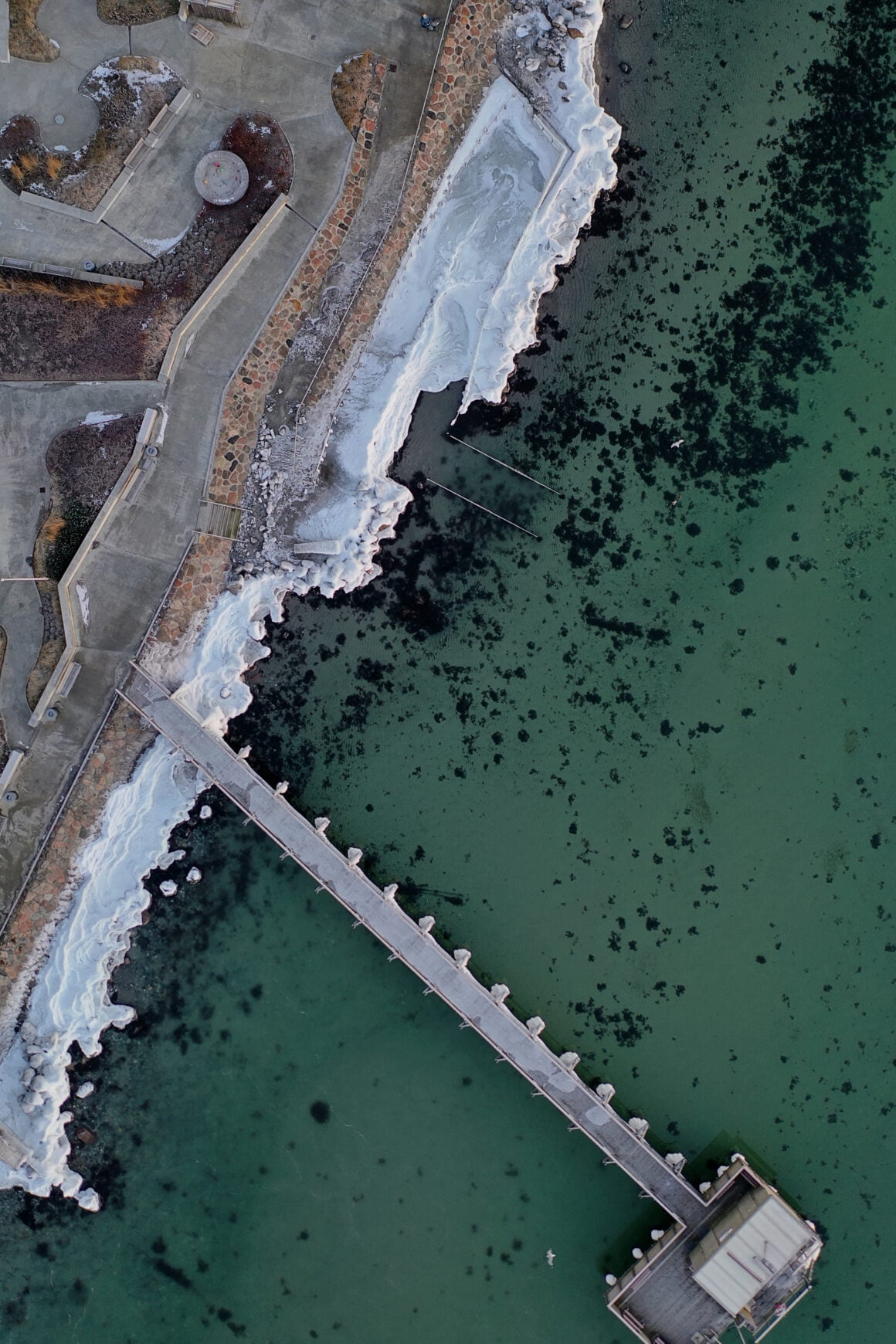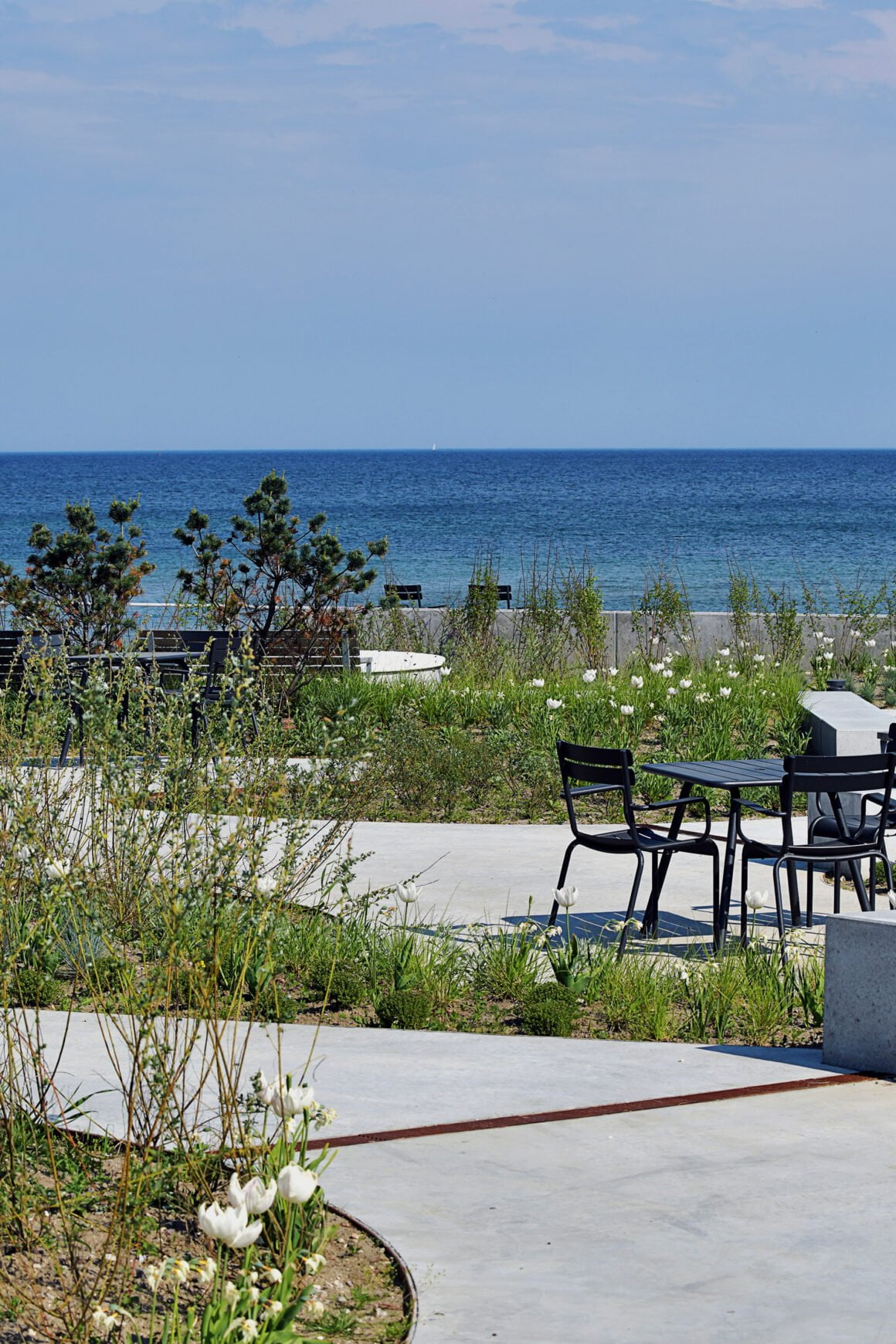 The universal design was developed in a series of workshops with Stranden's users, who contributed input and suggestions regarding how to best accommodate their needs in terms of accessibility and surfaces. This is the only beach in the world combining flood control with a design that creates optimal conditions for all visitors regardless of their level of mobility. The members of the Danish Association of Disabled People will therefore be able to experience the same degree of freedom and enjoyment as everyone else when using the beach.