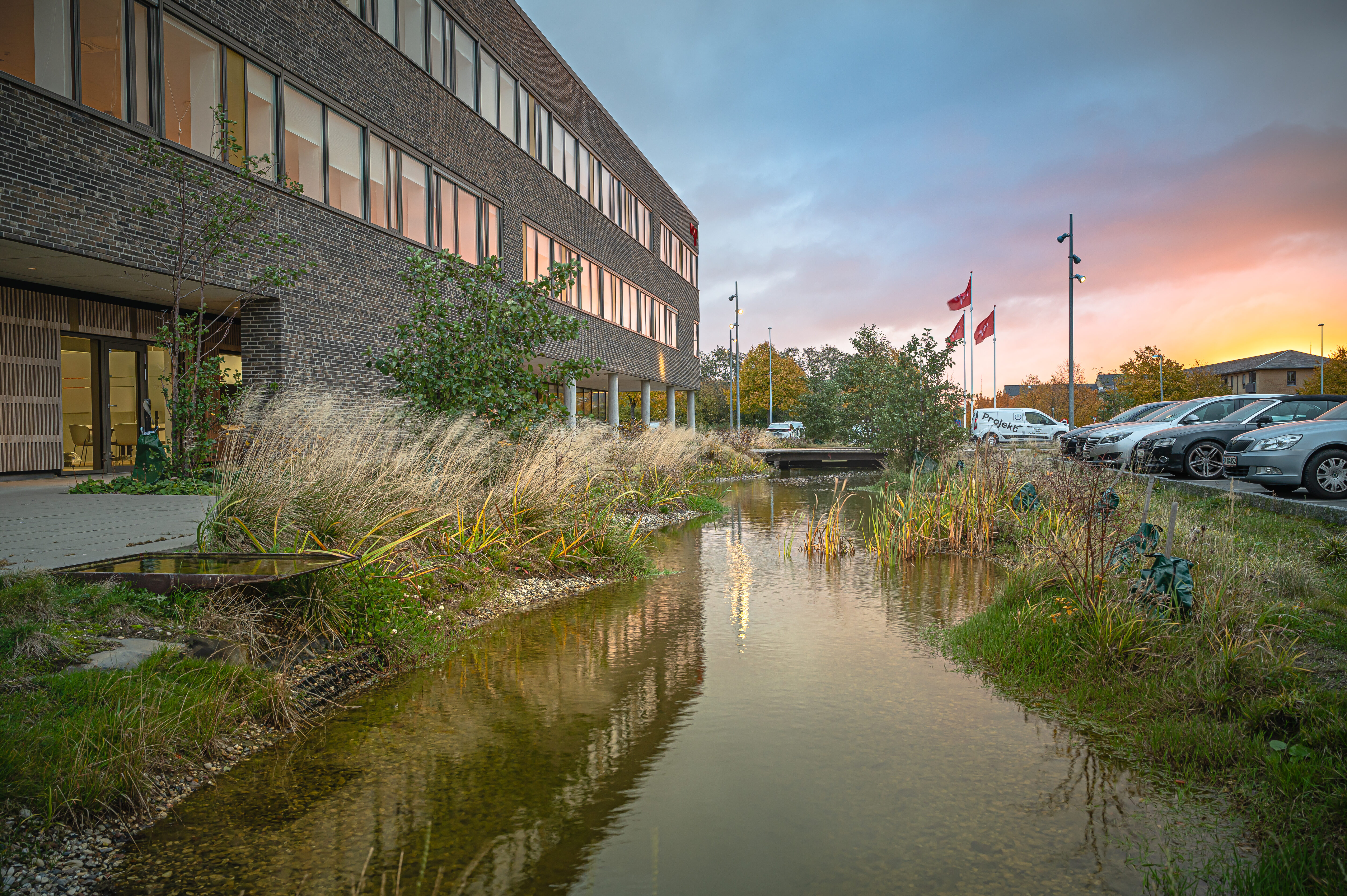 Location
Høje-Taastrup, Denmark
Project leader
Maika Moerner Jensen
Collaboration
Dissing + Weitling, Orbicon
Construction cost
2,500,000 DKK
Image Credits
Ina Maria Lindquist, Kragh&Berglund
Kragh&Berglund's landscape surrounding the consultancy firm Orbicon's new headquarters in Høje-Taastrup makes use of the existing nature to create an attractive green environment for the work taking place inside the building. The project combines hard functional values such as concrete surfaces and technical solutions with soft ones such as little plants, bird boxes, beehives, wet zones, and biotopes with different plant environments.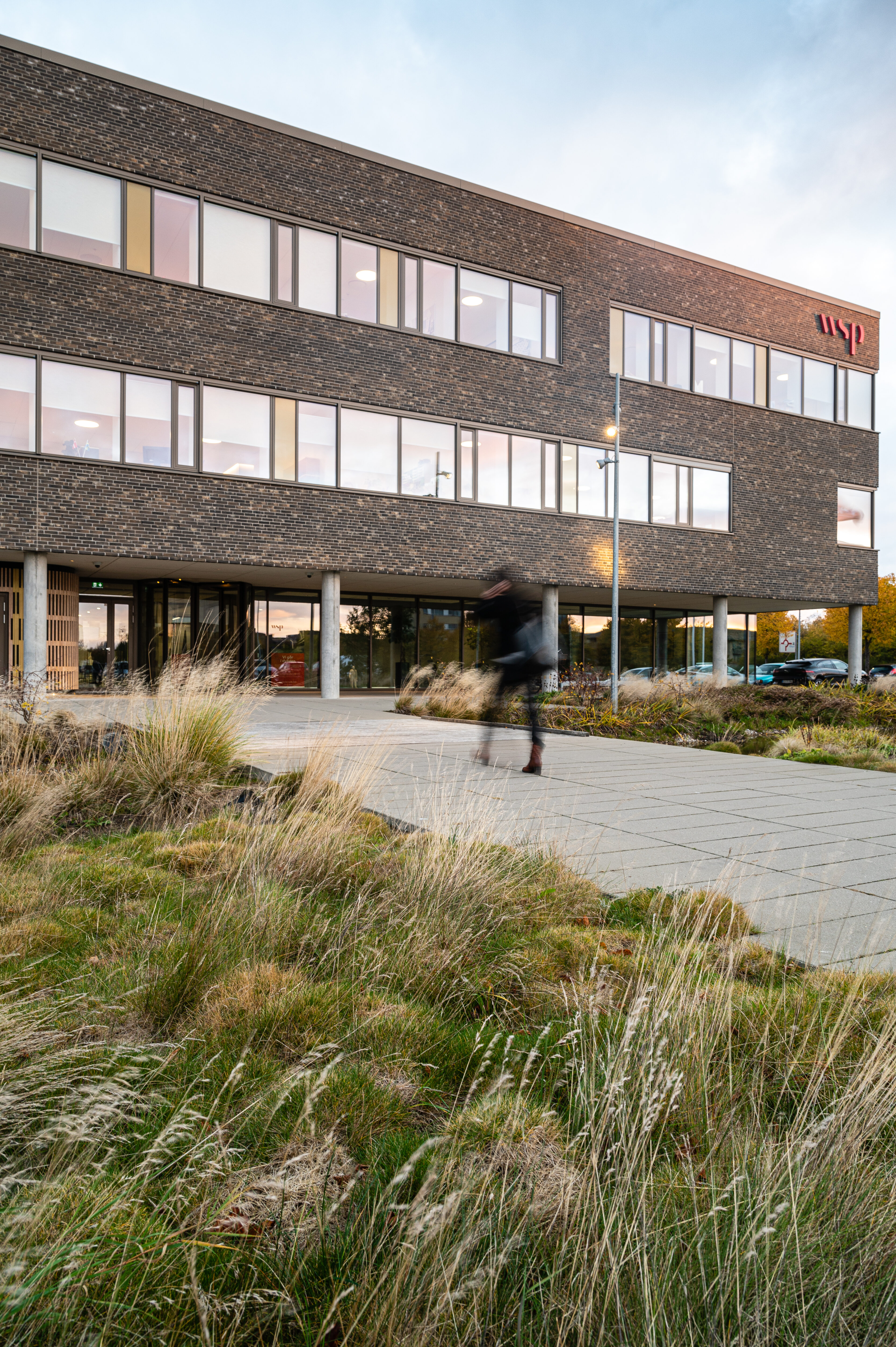 A small forest consisting of little trees presses against the building and together with the paved surfaces it creates small grooves and recesses for activities and rest outside. A honey seed mixture is sown in small parts of the woods and a few beehives are established. Parking spaces are placed in the outskirts of the grounds and are screened off by the landscape. The lush nature and many little wet zones lay the foundation for increased biodiversity in the entire area, and the trees significantly increase evaporation.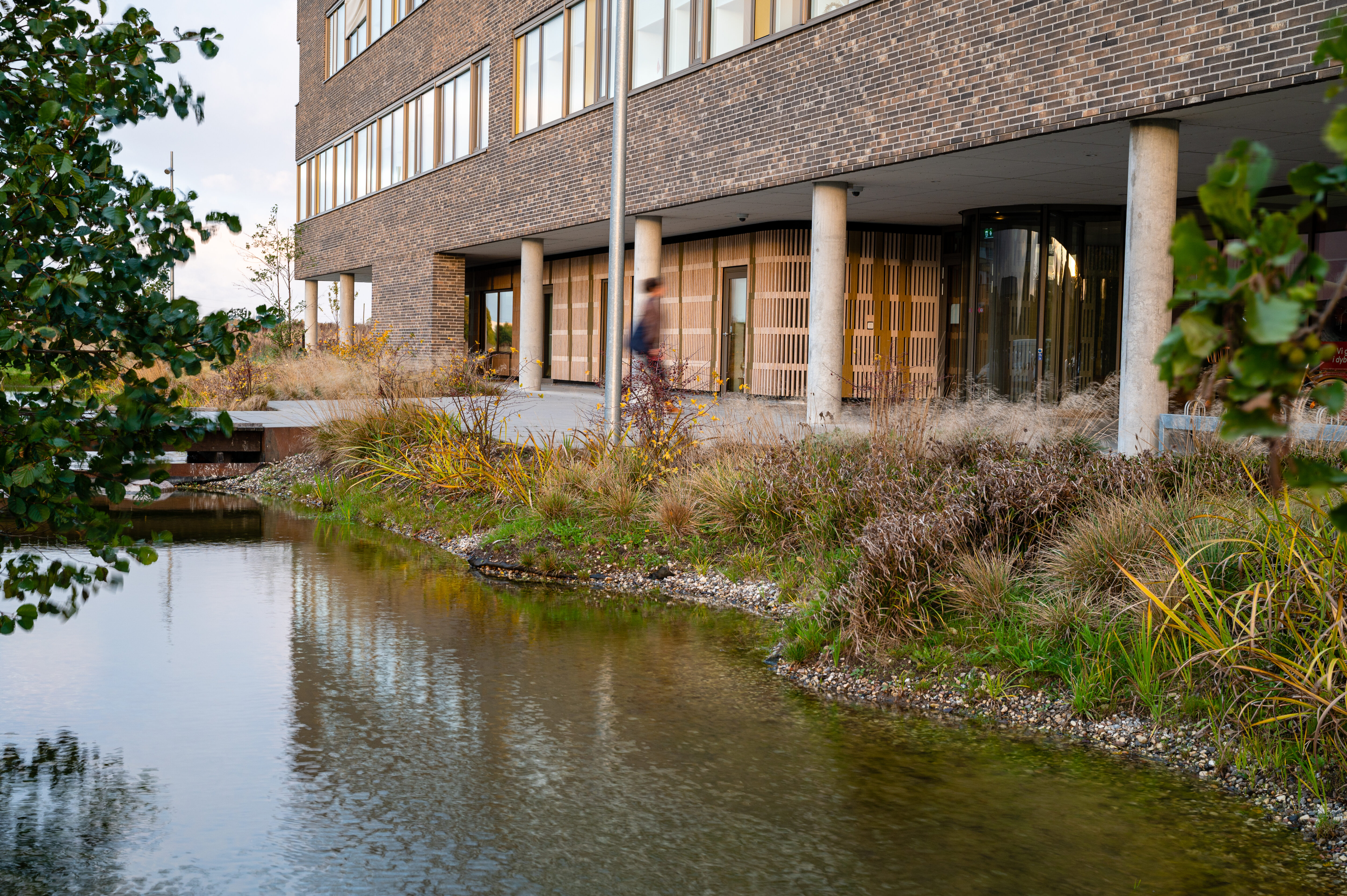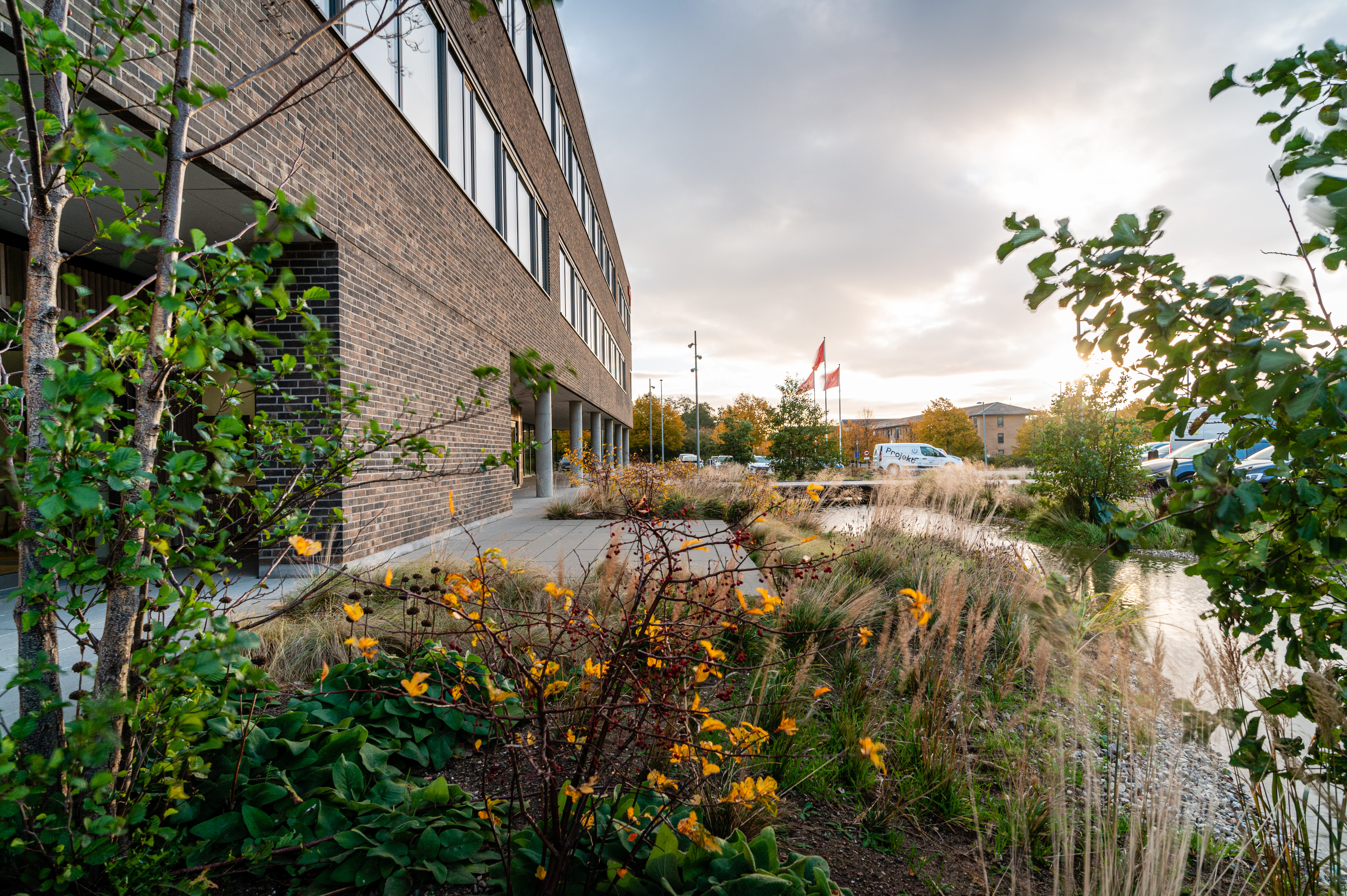 The terrain consists of plateaus with different recesses and ditches leading the rainwater to the lowest point, where it is delayed and seeps into the ground. From here, an overflow pipe to the public rainwater pipe, but according to our estimates, overflow will only happen very rarely. Bridges across rainwater basins and ditches create a landscaped arrival for employees and visitors. The goal is to gold certify the project according to DGNB standards.