"Three main squares with different programming connect to the road system and create meeting points for the locals."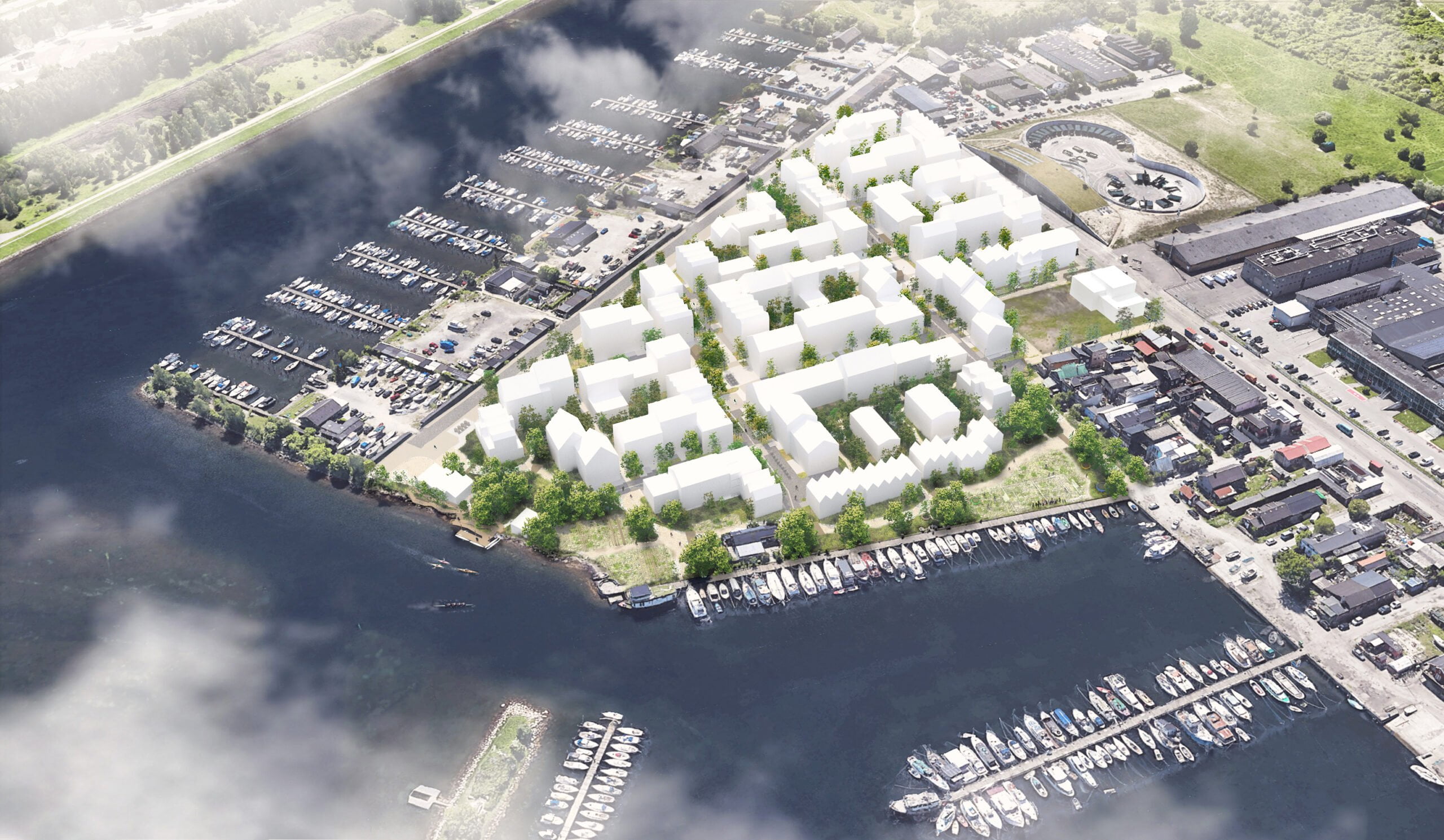 Location
Copenhagen, Denmark
Project leader
Maika Moerner Jensen
Collaboration
Christensen og Co arkitekter a/s Urban Power MOE Rådgivende Ingeniører a/s Urban Creators
Construction cost
Construction not complete.
Image Credits
Kragh Berglund
Stejlepladsen is a unique and important place. It is one of several recent attempts to integrate an historically important aspect of Copenhagen's economy into its architecture – namely the fishing industry. The neighborhood was constructed gradually over time and never subjected to any concrete programming or planning. It is home to diverse communities and has many qualities worthy of preservation. Stejlepladsen is a place for people of all ages and backgrounds, it is a unique community that thrives on harmonious diversity.
The masterplan for this particular place turns the traditional housing block inside out: all practical functions are moved from the courtyards and into the public space and turn things like trash into a physical and social resource. Vehicles are banned from the streets that become a green and car-free meeting place for residents and the public. The primary intervention into the landscape is based on the idea of a village by a hill. An artificial hill measuring 4,75 m. structures the development plan and constitutes a discreet but comprehensive rainwater harvesting system that leads the rain towards the harbor and protects against flooding.
The proposal was guided by 8 principles: 1. Keep the architecture as dense and low as possible. 2. Support biodiversity and rainwater management. 3. Mix forms of ownership 4. Support the local communities 5. Make room for DIY and self-made structures. 6. Make a car-free neighborhood 7. Prioritize smart, sustainable, and cheap solutions. 8. Distribute sun and wind equally.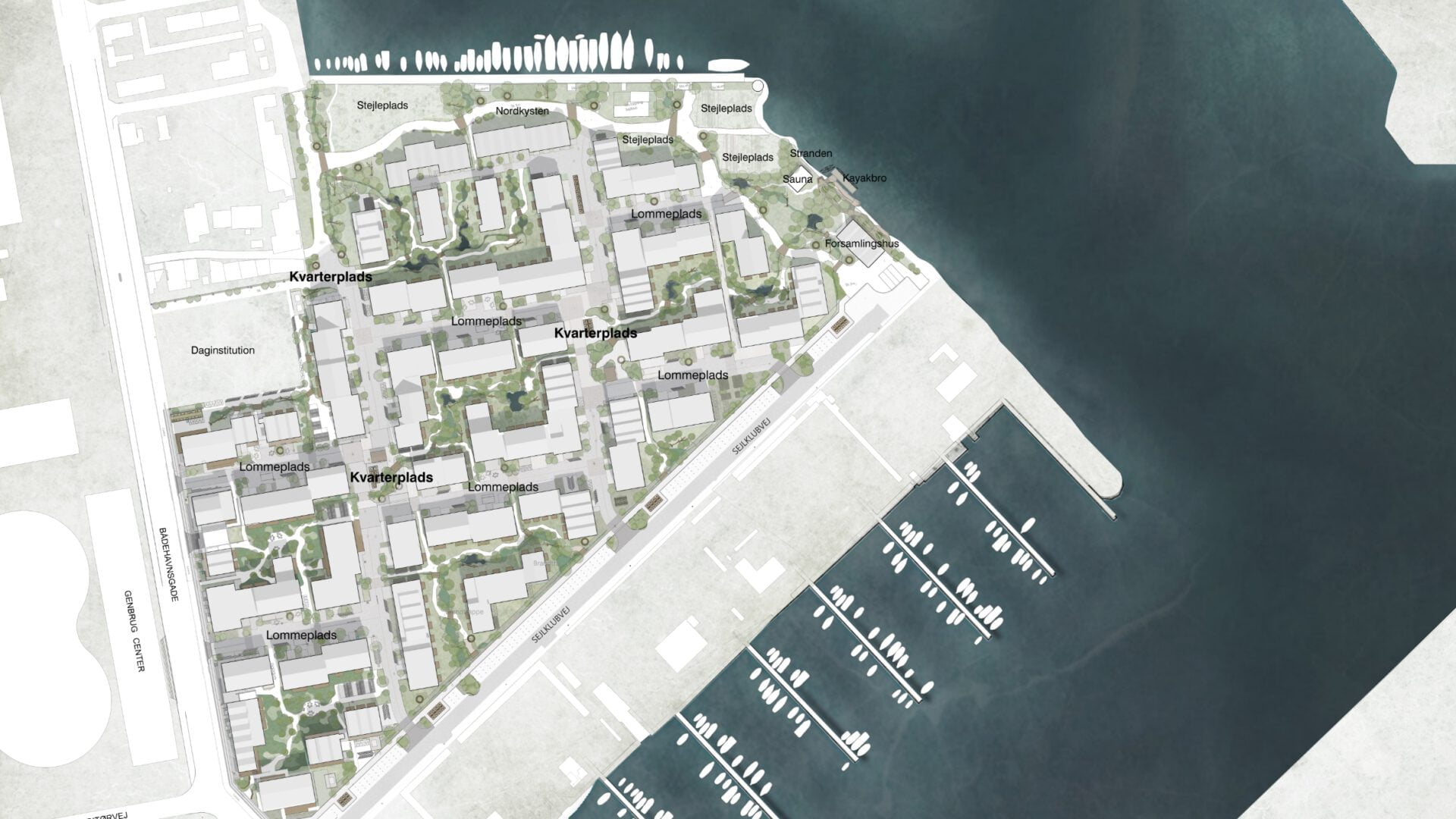 The landscape emphasizes urban nature, green courtyards, and preservation of the area's original plants and trees. The green areas serve as a buffer zone between the neighborhood and the roads and soften the long streetscapes. A rugged landscape with an apex of 4.75 m. directs the rainwater towards the harbor and creates a system of channels and small lakes, while simultaneously supporting the neighborhood's wildlife and biodiversity.
Three main squares with different programming connect to the road system and create meeting points for the locals. A new kindergarten with a close connection to the local environment is being planned is currently being planned in the north-western corner of the area.