"The shifting tones of the flooring unify and connect the center's interior and exterior, making the center part of the city and the city part of the center."
Project leader
Jonas Berglund
Client
Profi and City of Malmo
Collaboration
Schmidt, Hammer, Lassen Architects
Construction cost
20,000,000 DKK
Image Credits
DronePixels, Sandra Gonon
The main challenge associated with restructuring of the Caroli Shopping Center was forging a connection between the shopping center and Malmö city. Our proposal merges the center's inside and outside by creating of a series of urban spaces and trails that involve the texture of the city and shape the framework of the building. By doing so, the center becomes an extension of the city and an obvious destination for locals and visitors alike.
The Caroli Shopping Center of the future functions as one continuous urban space that surprises its visitors and attracts their attention. The natural stone flooring extends in multiple directions both inside and outside the center whereby it suggests a conversation between a number of highly distinct open squares.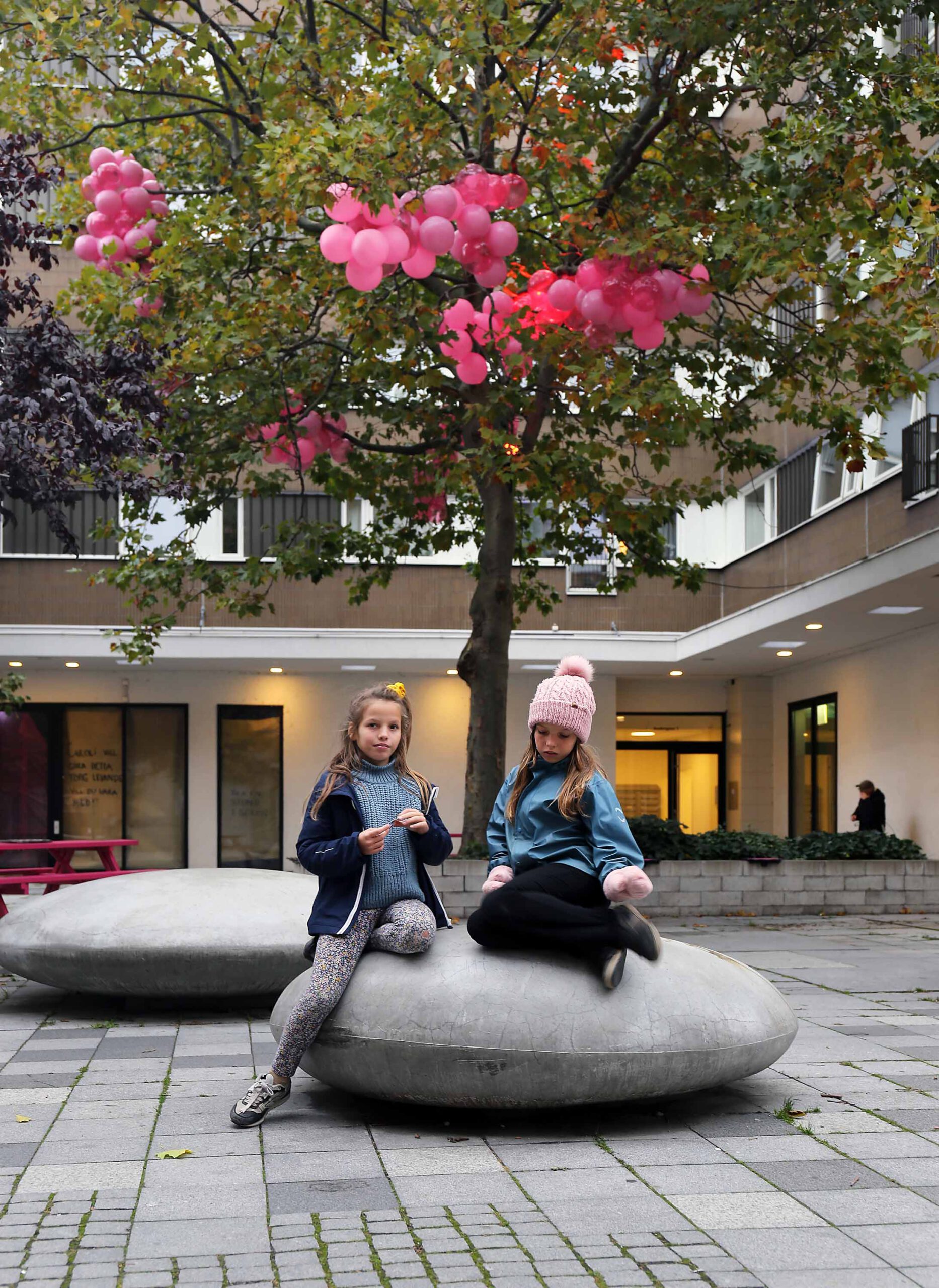 The squares are arranged as simple atmospheric impressions that break the scale and add a sense of intimacy through openness and continuity. The shifting tones of the flooring unify and connect the center's interior and exterior, making the center part of the city and the city part of the center.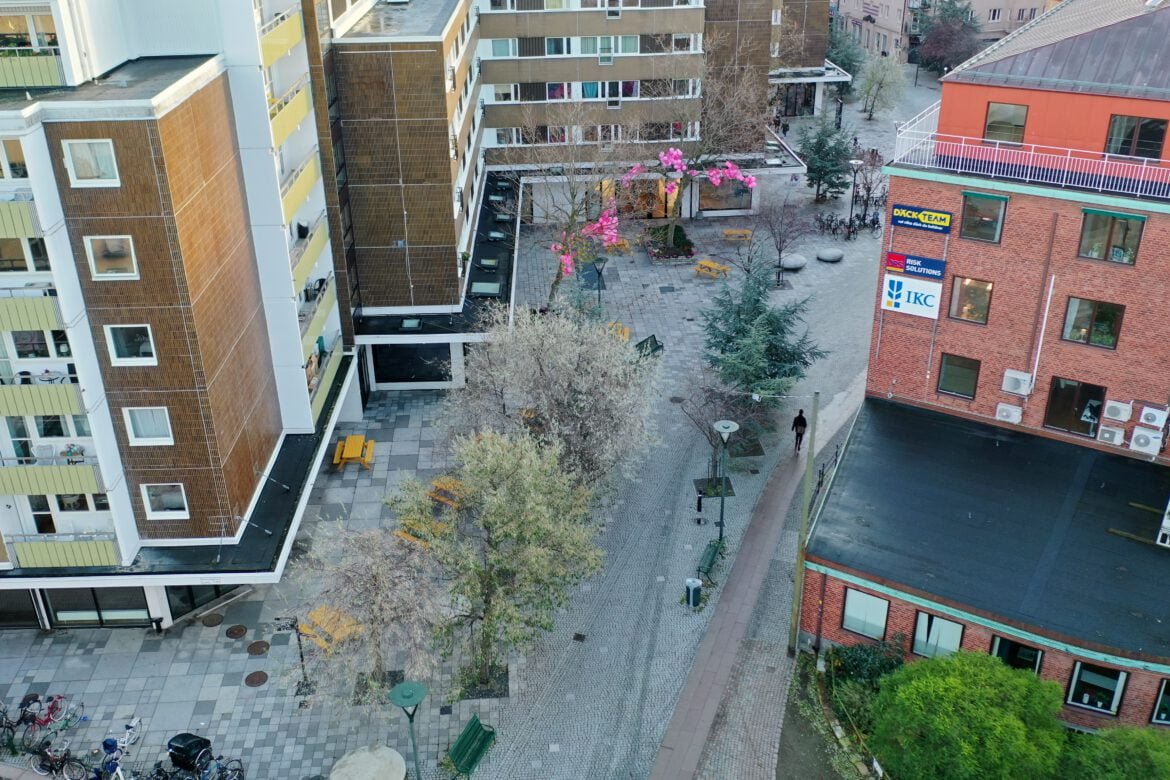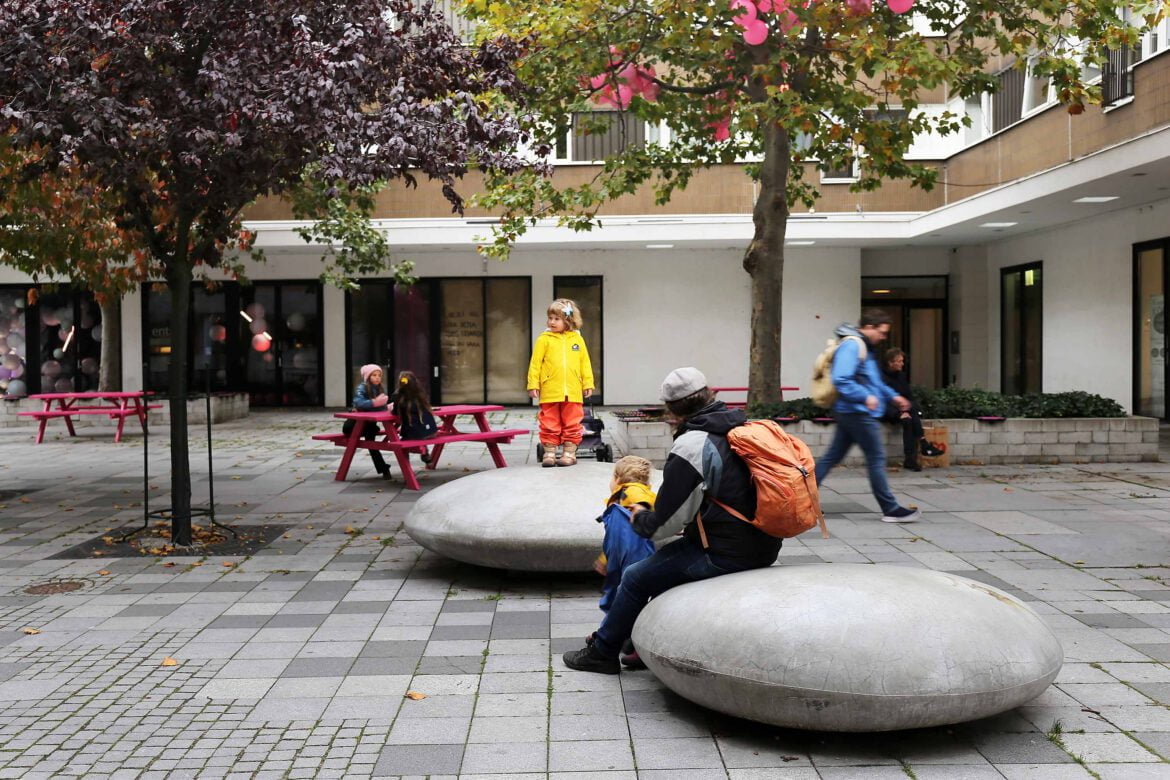 The proposal responds to the demand for the project to forge a connection between the building and the preexisting cityscape. The flooring connects the different spaces and continues outdoors, creating a sense of continuity between the center and its surroundings. The green wall serves as a point of orientation and is yet another way in which the boundary between the inside and the outside is blurred.
"I'm very satisfied with your participation in the project and the sensitivity and professional approach and the guidance that you provide in the project. The design is perceived as very good and the result of the completed parts have been very good."

Mattias Svensson, Profi Real Estate
Want to learn more?
Contact Jonas Berglund
jpb@kragh-berglund.dk
+45 31 48 08 00