"Children and teenagers of different ages meet here and use the park together"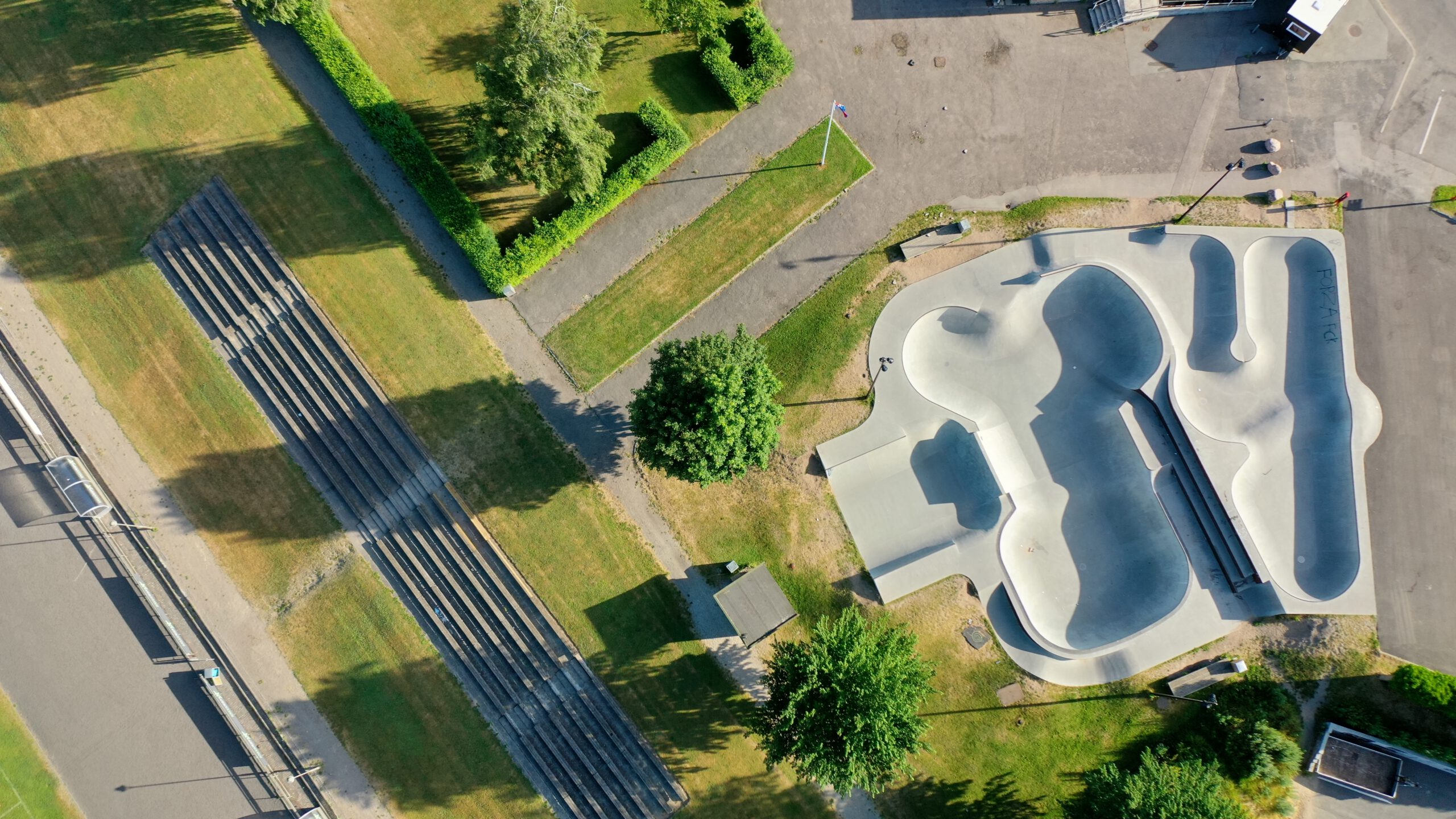 Location
Hørsholm, Denmark
Client
Hørsholm Municipality
Collaboration
OK Nygaard, ENR, Pivotech
Image credits
DronePixels, Sandra Gonon, Kragh & Berglund
In Hørsholm, Kragh&Berglund have helped create Denmark's most flowy skatepark on a 900 square meter surface. The park is the first of its kind that fulfills the Danish standard for skateparks, and consists of a large bowl, a smaller flow area, a built-in mini ramp and a fully skateable deck surrounding the entire park.
The work with the landscape was challenging since the park is placed on a big slope, which demanded the design made up three meters in height difference from top to bottom. In addition to this, the first two meters of soil were not bearing. The solution was found by creating a flow landscape with organic and big differences between the different levels.
The park and the area is an extension of a large sports facility and it has become an enormous success with the locals. Children and teenagers of different ages meet here and use the park together, regardless of whether they ride skateboards or scooters. The grass on the edge of the construction provides a meeting point and an opportunity to rest.
Want to learn more?
Contact Hans Kragh
hkr@kragh-berglund.dk
+45 81 72 74 53