"The overall proposal is inspired by the local agricultural landscape with big fields broken up by small pockets of nature and bedrock that protrudes and prevents cultivation."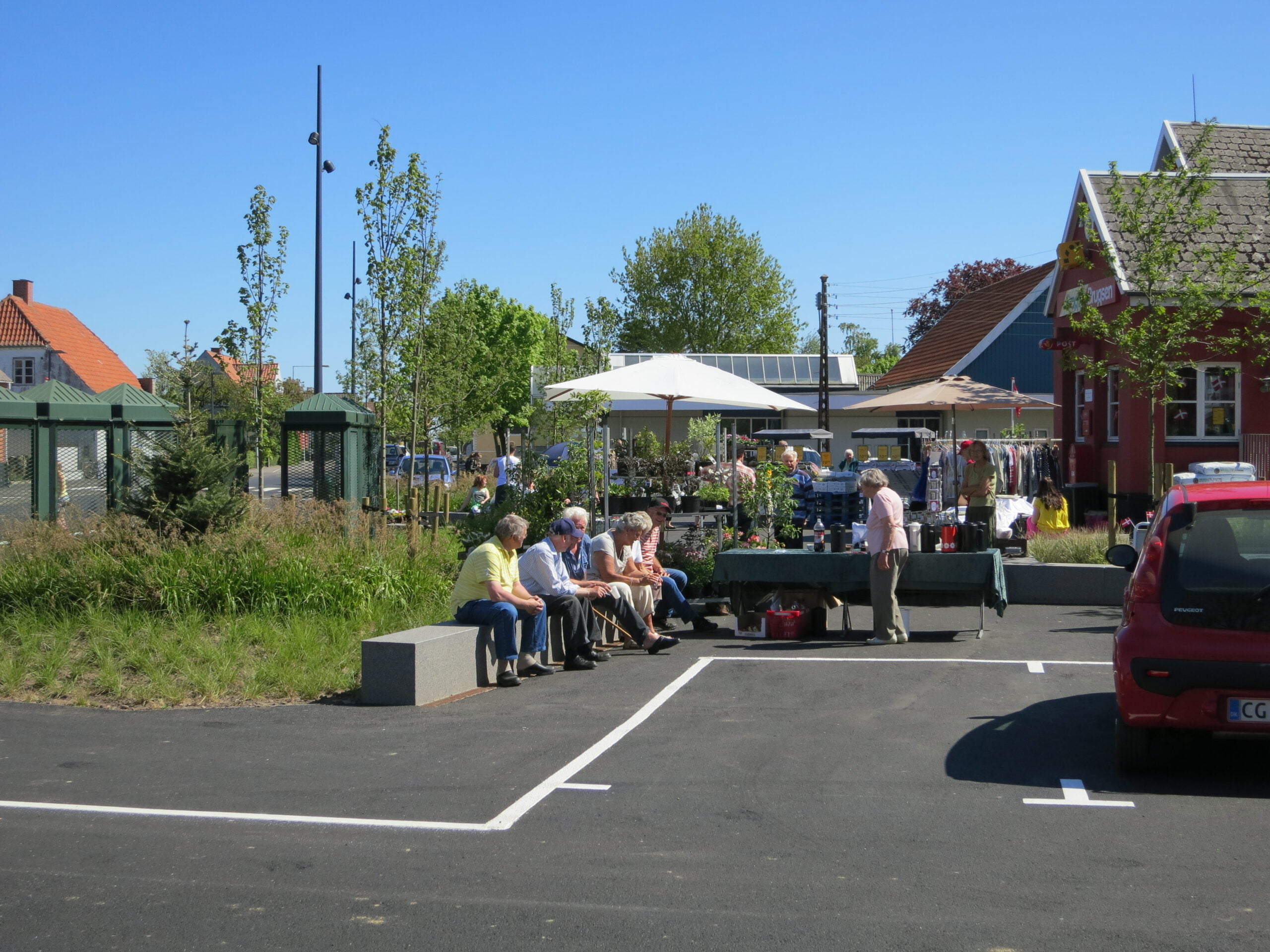 Location
Østermarie, Bornholm, Denmark
Client
Bornholm Regional Municipality
Construction cost
3,200,000 DKK
Image Credits
Kragh&Berglund
In Østermarie on Bornholm Kragh&Berglund and Realdania have created a new city center with an attractive "conversation square" that generates activities and encounters. The overall proposal is inspired by the local agricultural landscape with big fields broken up by small pockets of nature and bedrock that protrudes and prevents cultivation. The cultivated surface between the facades consists of new pavement dotted with local granite and uncultivated hills/islands of grass, solid rock, and scattered trees.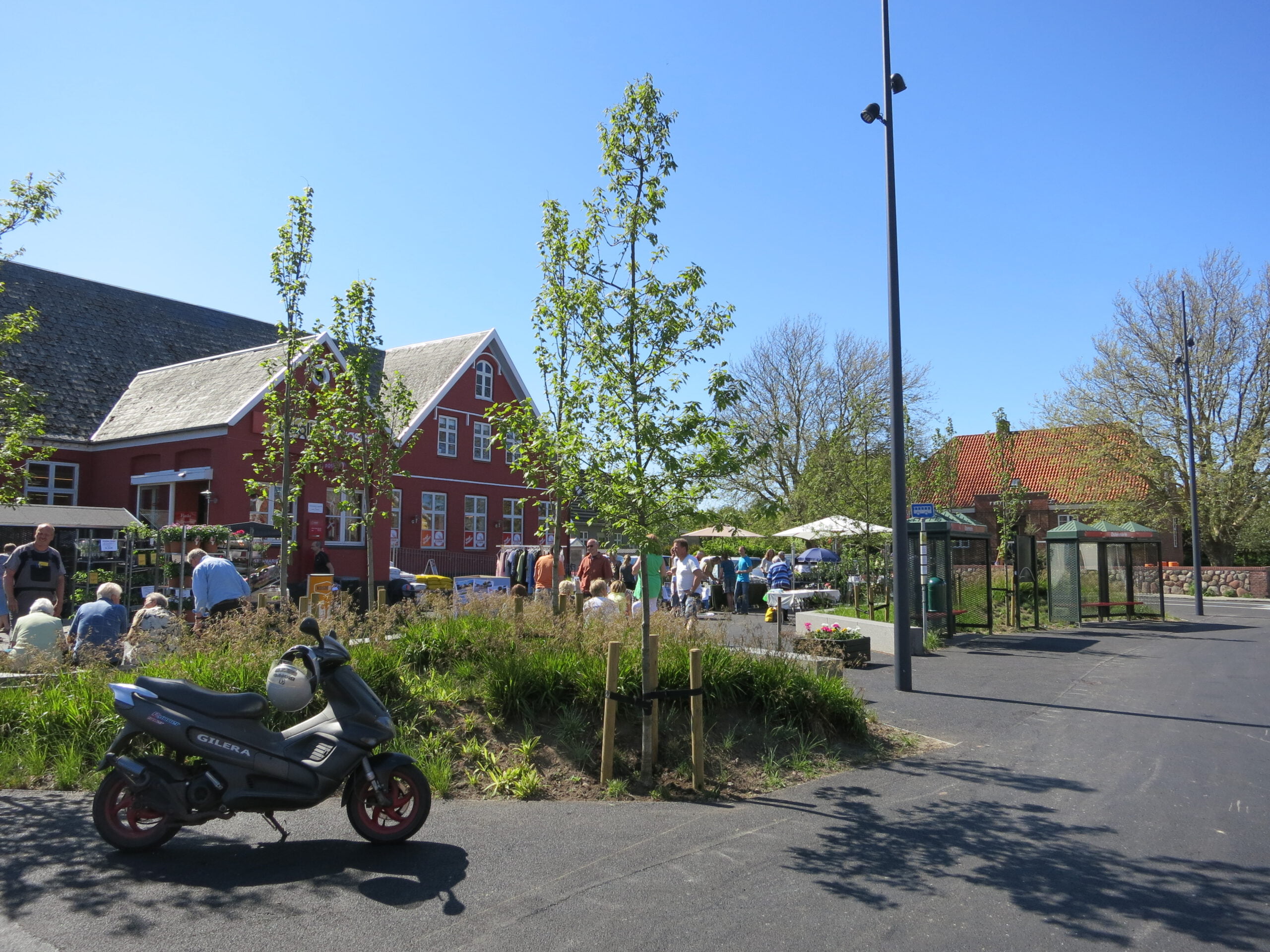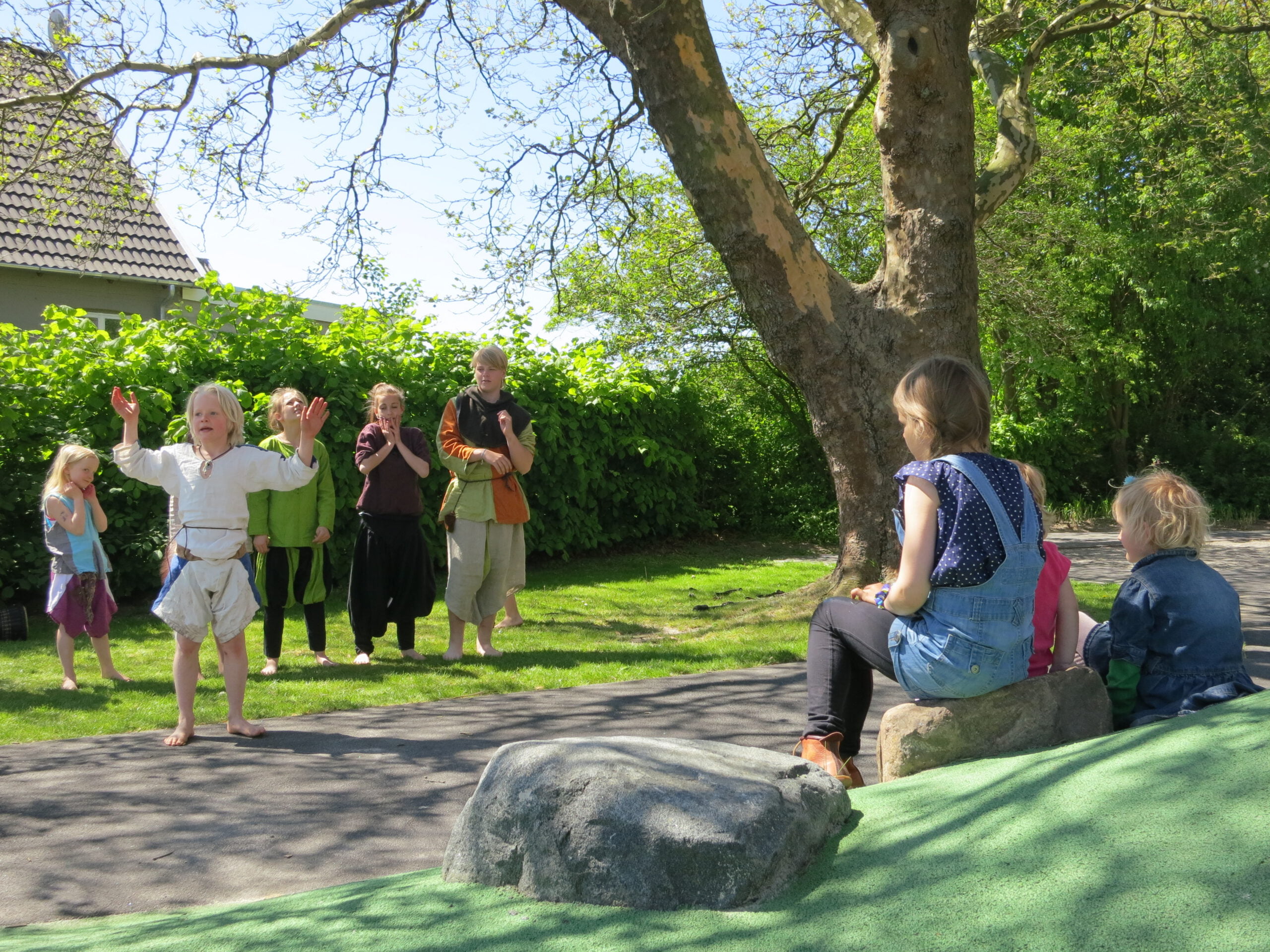 The islands are placed along Godthåbsvej and create a particular green boundary between the street and the square. They present as soft hills of cut grass broken by the granite. The scattered oak trees abundant with light leaves will over time create pretty patterns of light and shade on the islands and surface. By the square the islands are separated by low plinths made of light-colored granite or concrete. Both the grassy hills and the plinths encourage free and informal activities.
The pavement is raised, and the transition is marked by rumble strips in granite cobblestones at the entrances to the square. This creates a large and unified field through which traffic is directed via small roads. On the main throughfare Godhåbsvej, a chicane is established to narrow the street and improve safety for the square's users.
Want to learn more?
Contact Hans Kragh
hkr@kragh-berglund.dk
+45 81 72 74 53