"The strength of the project lies in this flexibility, and the possibility for new kinds of sport and culture to unfold or to emerge."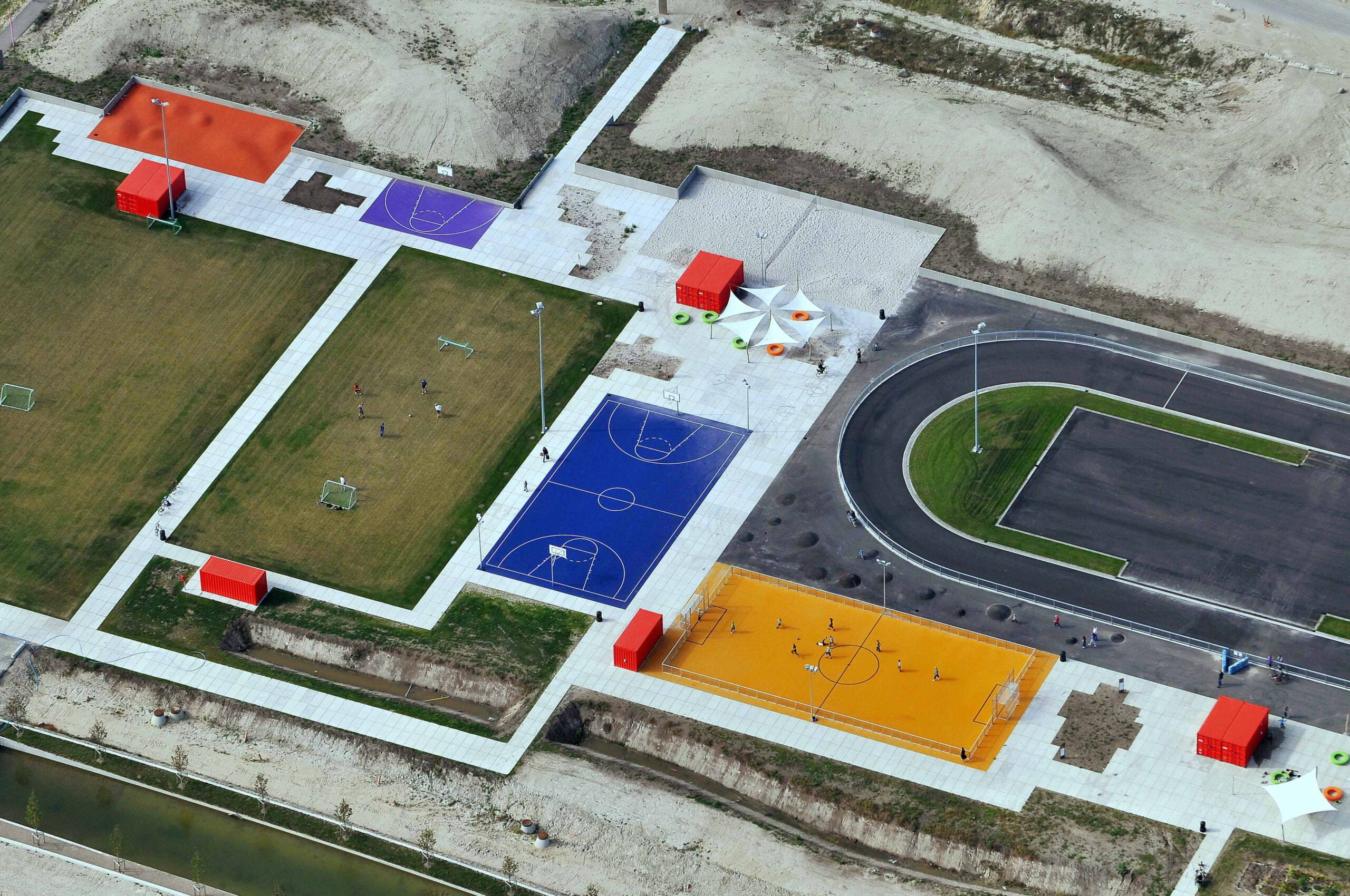 Collaboration
By & Havn, De urbane haver, Team JiYo, Vesterbro Rulleskøjteklub, Danske Freestyle Cyklister, FC Ørestad
Contract period
2008-2009
Construction Cost
15,000,000 DKK
Image Credits
Toben Petersen, Team JiYo, KraghBerglund
In Ørestad in the outskirts of Copenhagen, Kragh&Berglund creates Plug´N´Play – a temporary motor for urban life intended to improve the area's image and thereby also its development. The project became Copenhagen's new laboratory for urban movement: an activity park with sports facilities primarily based on the philosophy of being able to plug different temporary activities into an existing infrastructure with water, electricity, lighting, and storage space.
The area was connected by a continuous network of paths consisting of narrow paths that open into larger recreational spaces. Containers used for shared activities were placed in the pedestrian area and contained electricity, water, and storage options. The street was paved with large in-situ paving stones consisting of 2×1 m. modules that could be moved and adapted to different activities. The strength of the project lies in this flexibility, and the possibility for new kinds of sport and culture to unfold or to emerge.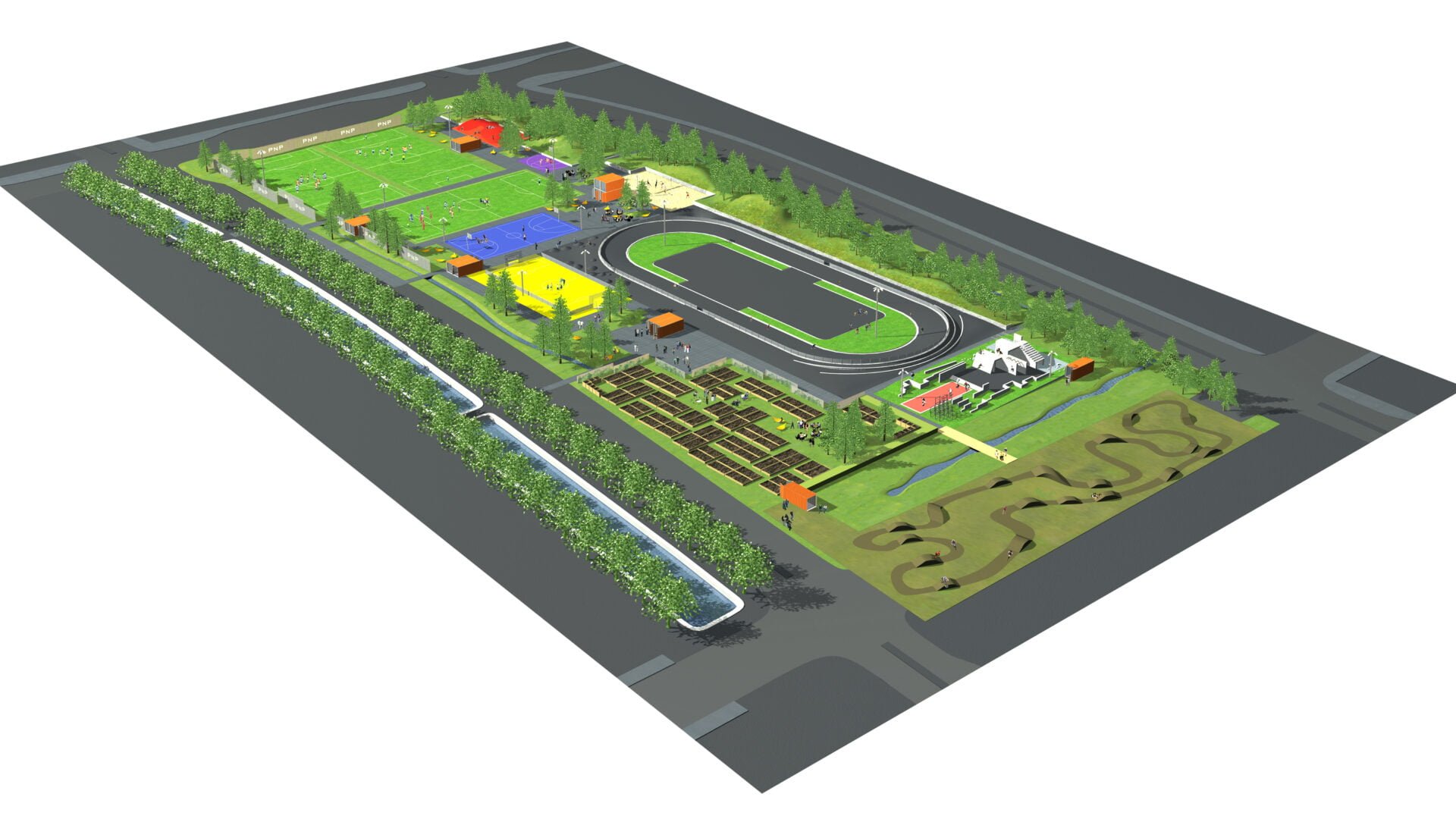 The project gathered numerous organizations and promoted their visibility. The users of the various sections became interested in each other's activities and enjoyed the fact that there were so many different fields. Plug'N'Play turned Ørestad Syd into a destination for people, who wouldn't have spent time in the area otherwise, among other things by hosting cultural activities during Ørestad Cultural Days.
The multifunctional park attracted a broad range of different users from a variety of backgrounds. A report made by Hausenberg Aps demonstrates that Plug'N'Play was used by locals and visitors, children and adults, athletes and people of limited mobility alike. A number of interviews showed that the park was often used by self-organized users that considered it a fund and inspiring place to spend their time, a multi playground for big children and young people.
Want to learn more?
Contact Hans Kragh
hkr@kragh-berglund.dk
+45 81 72 74 53