Lundtofte School and Cultural Centre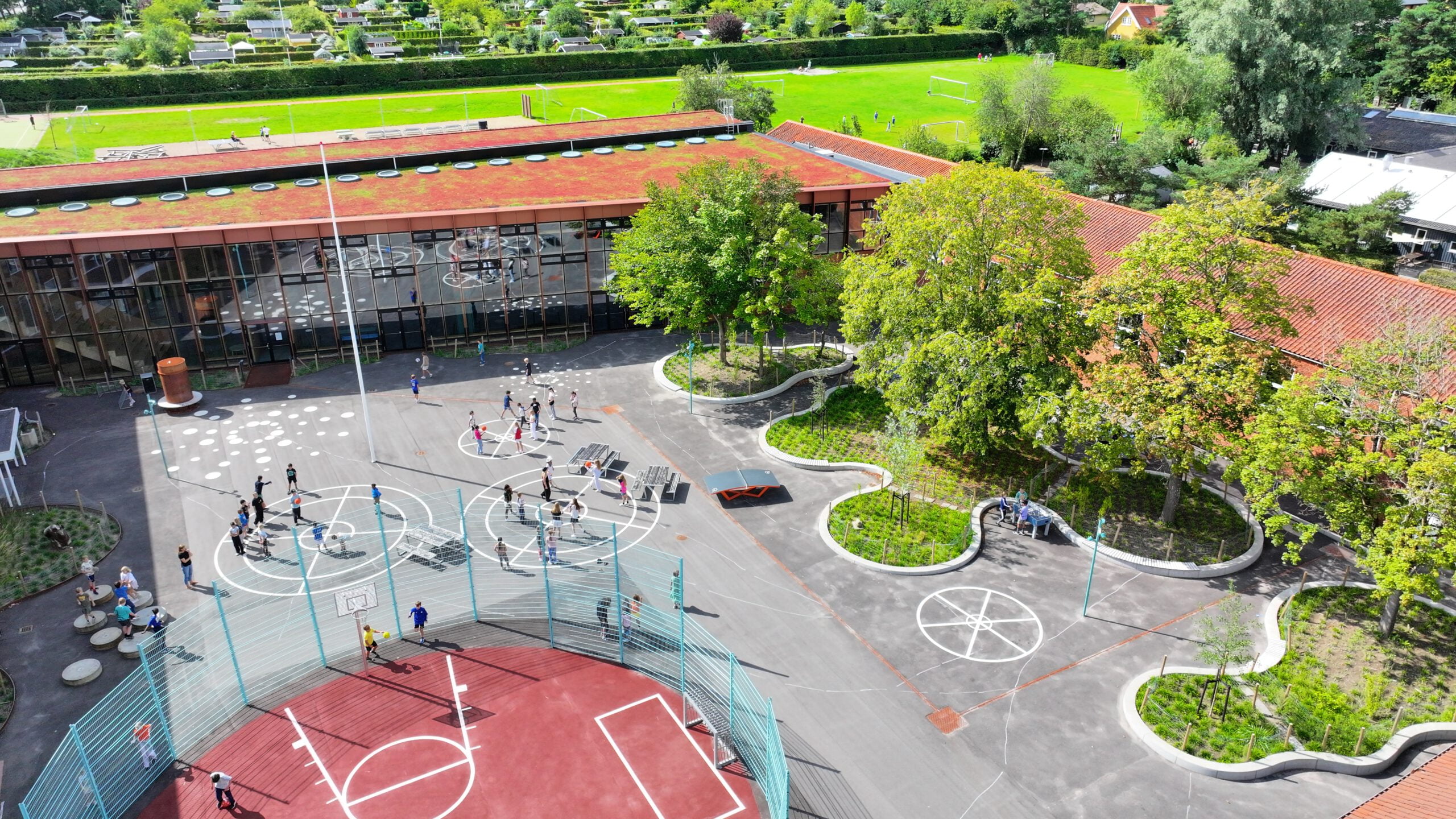 Location
Kongens Lyngby, Denmark
Project leader
Ida Marie Wedfall
Client
Lyngby-Taarbæk Kommune
Collaboration
Sweco, Sophus Søbye Arkitekter, Elindco
Construction cost
3,800,000 DKK
Image Credits
Drone Pixels
The outside areas at Lundtofte school have been renovated to accommodate a new building which houses a cultural centre that requires new needs of accessibility and outdoor facilities.
Kragh & Berglund has refurbished the schoolyard and by doing so, removed ground pollution and provided new possibilities for play. The school yard has been divided into smaller zones that, among others elements, contains a new ball area, short cuts through nursery beds, lightning and a new accessible arrival area to the school and cultural centre.
The new cultural centre has come into existence on a basis of public involvement of the local area and committed citizens. It works as a creative and active local hall during the day as well as the evening.
A new ramp creates level-free access between the parking lot and the schoolyard. Further, level-free access is also obtained in the schoolyard by ground regulation. This helps opening the area and makes it more comfortable when walking.
In the parking lot, there are functionally boulders and trees and existing mill wheel stones have been preserved.