"In our desire to renew the area with a focus on increased population density and new functions rooted on the place's own premises, we combined new and old, landscape and architecture."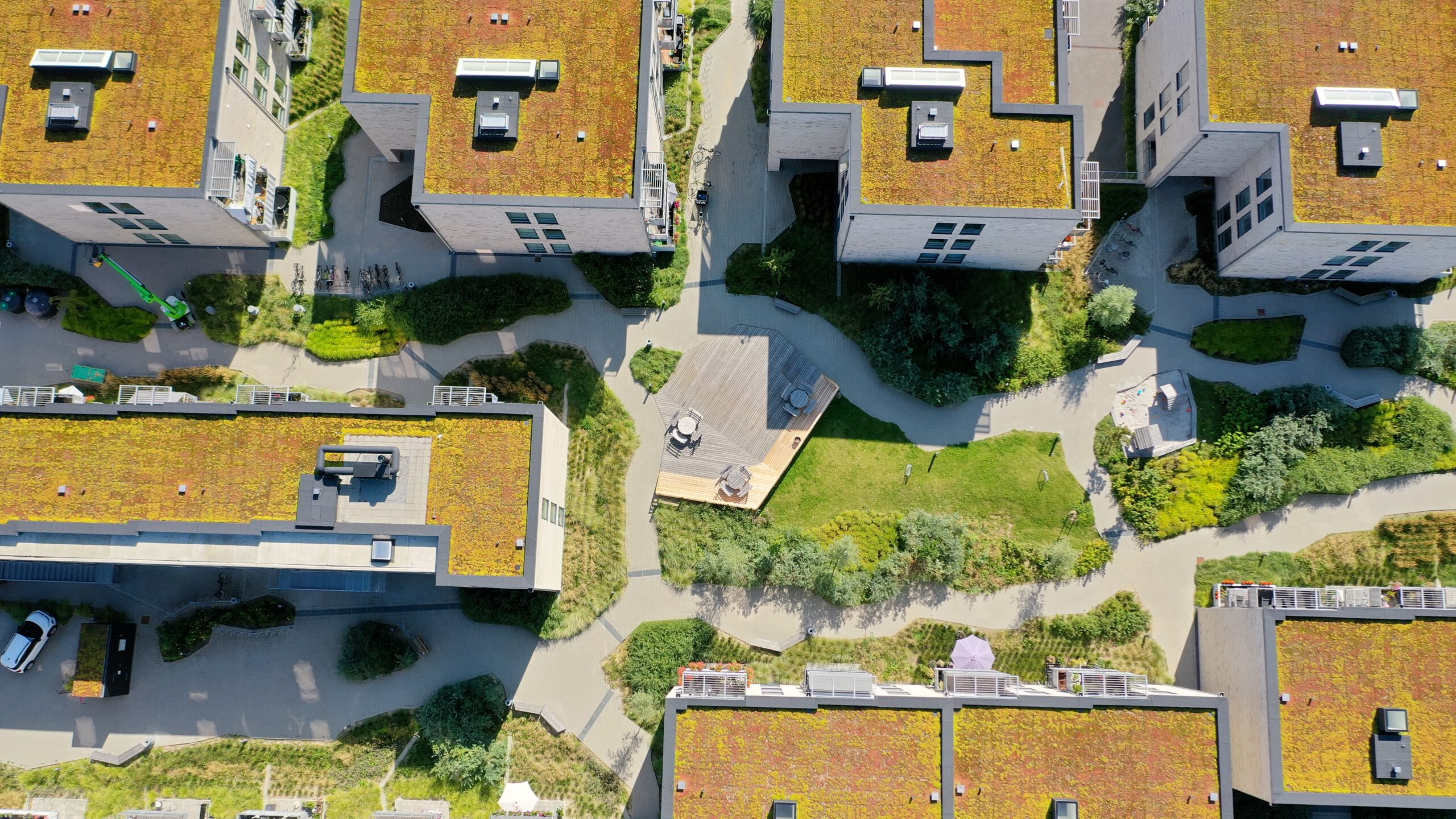 Location
Ølstykke, Denmark
Client
Ølstykke almennyttige Boligselskab
Construction cost
9,000,000 DKK
Image Credits
Dronepixels, Sandra Gonon
Together with DOMUS Architects and Oluf Jørgensen A/S, Kragh&Berglund have created the outdoor areas around Ølstykke Housing Cooperation's new apartment blocks by Rådhusvænget in Ølstykke – a place characterized by a unique combination of natural and built structures. The project creates a green park-scape that blends with Ølstykke's urban structure and moves from the open landscape across the park and sports facilities to "green urban spaces" in order to create continuity and meaning among the area's scattered and heterogeneous structures.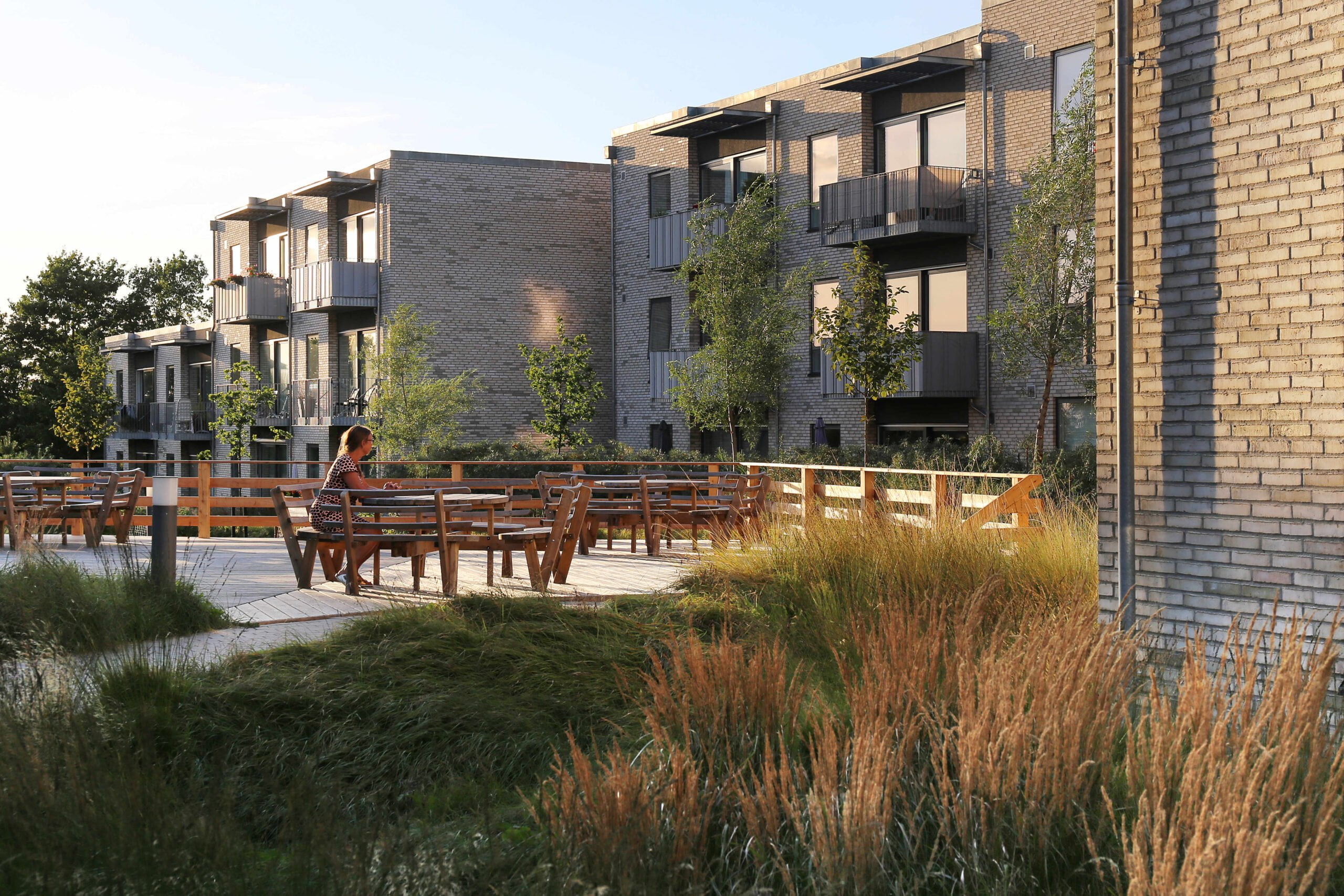 The green urban spaces become the area's network with varied informal meeting places that can supplement the social connections typically formed between neighbors and in shared spaces and local institutions. The site is part of a long, sloping landscape that runs from north to south, and rainwater is directed down through the architecture to the surface of the water to disconnect from the sewage system. The water will help increase the area's biodiversity. The network of trails guarantees accessibility and serves as the area's social backbone. It creates little squares as well as edges for sitting by sandboxes and playgrounds.
In our desire to renew the area with a focus on increased population density and new functions rooted on the place's own premises, we combined new and old, landscape and architecture. If given the right shape, the combination of urban spaces and green landscapes can change the area's identity and make it a gravitational point for the surrounding areas and a central neighborhood within Ølstykke.
Want to learn more?
Contact Hans Kragh
hkr@kragh-berglund.dk
+45 81 72 74 53